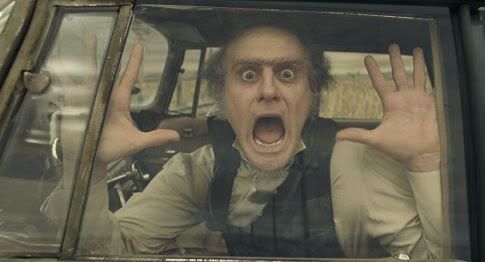 From watching a multitude of horror films, I have learned that there are certain steps one needs to take if one wants to be killed in the goriest possible fashion. I will share these with you, so that one day you too can go out in style.

1. Trust everyone.
You never know who's a killer and who's not, so the best way to find out is to let each person get you alone and see whether or not they kill you.

2. Whenever possible, be alone with strangers.
They're more likely to be killers than your friends, whom you have probably already been alone with without anything untoward happening.

3. Do all your traveling alone at night in bad weather.
This decreases the chance that there will be anyone around to help you should you be targeted by a killer.

3. If you must travel by vehicle, take the most unreliable one you can find.
Thus making sure that when it breaks down, whoever stops to "help" you will have other plans in mind.

4. Make sure to tell everyone you're going out of town.
This way, when you are kidnapped and held in a dank basement for days, no one will be looking for you.

5. Make sure not to tell anyone if you go out in the dark by yourself.
Then it will take them longer to realize you are missing.

6. If receiving threatening messages or dead animal parts in the mail, or if your friends are disappearing, do not talk to the police.
This may deter the killer.

7. When you are first attacked, concentrate solely on staring into the killer's masked face and screaming.
This is more likely to get you killed than trying to escape, fighting back, or calling for help.

8. Panic.
This ensures that you will make foolish decisions.

9. When running away indoors, head for a basement or bell tower.
Because there are no exits.

10. When running away outdoors, head for the woods.
Do not run toward populated areas. People there may try to help you.

11. While you are running, make sure to look back as often as possible.
So you will trip over something in front of you.

12. Scream as much as possible and knock things over.
This will make it easier for the killer to track you while you try to escape.

13. Take a very circuitous escape route.
So as to allow the killer to follow you at a walking pace.

14. In your final moments, do not scratch the killer.
This may result in samples of his/her DNA getting under your fingernails. If your body is found it may lead them to the killer.

This concludes the "How to be Killed" manual. Now get out there and put your new knowledge to good use. With any luck, your liver could end up as a trophy in the freezer of a killer near you!
ABOUT THE AUTHOR
Michael Meyers has written numerous completely fictional novels detailing the inner machinations of the mind of a serial killer. He has been married and widowed 357 times. He and his current wife Audrey currently live out of telephone contact with the 911 system. Michael enjoys hunting, paint-by-numbers and playing dress-up. His favorite food is liver.


Photo Credit: Jack McKillable (deceased)
Buy Some Horror DVDs