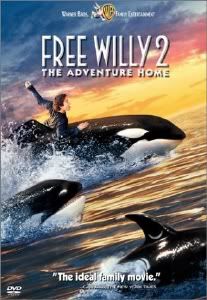 It's Christmas vacation, which means it's time once again to delve into your movie collection and find something inoffensive you can put on when your parents, grandparents, nieces, nephews, and tiny innocent puppies come to visit and you find yourselves at loose ends.
The ideal film for this sort of gathering is one that takes no risks, pushes no envelopes, and doesn't even need 100% of your attention, which is I guess what the New York Times reviewer meant when she called Free Willy 2 "the ideal family film." I can't imagine another context in which that statement would have been appropriate other than "the ideal family film… to pass over at the rental store."
So for those of you who are looking for a mindless, bland-across-the-board, background film to supply flickering lights to a room without a fireplace, Free Willy 2 is indeed ideal.
It follows the kid from Free Willy and his little brother (that they had to throw in there to preserve their under-10 demographic because the original kid is like 16) as he goes on a Pacific Northwest camping trip in search of whales and girlfriends and ends up trying to save them all from an oil spill.
This is pretty much all you need to know if the only people who are going to be paying attention are under 10. However, if you can't avoid watching the idiot box when it's on and want to know how badly this movie is going to make you want to drill through your own head:



The short answer: pretty badly. Like, on a scale of one to ten drill bits, it would be about seven drill bits.
If you've seen the original Free Willy, add an extra drill bit, because you'll have higher expectations. How could you not? The original Free Willy was touching and adorable.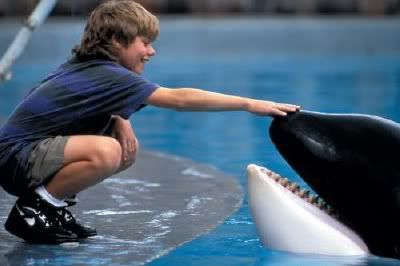 aww lonely abandoned kids playing with sad whales!
This one tries to be more of the same, but when the script is written by a person who thinks it's a good idea to take the action description and copy-paste it into the dialogue, what's meant to be heartstring-tugging is more eye-rolling.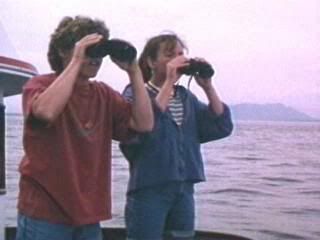 "They're sending down the harness!"
Some movies can blame these sorts of dialogue blunders on a low budget (i.e. they don't have enough money to show the harness being lowered) but in Free Willy 2 they'll show the harness coming down, then have the character state the completely obvious anyway. It's like descriptive video that you can't turn off. (Incidentally, this makes it a great movie for blind people to listen to.)
And even if they were having budget issues, perhaps from spending their entire production budget on animatronic whale heads to replace the "Willy" that they actually freed after the first film,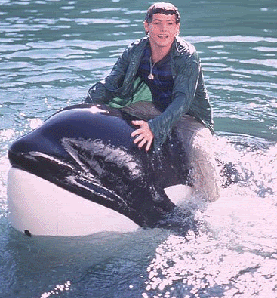 the problem with an ocean setting is that your whale actors will run away
… there's still no excuse for on-the-nose dialogue. I mean, it's not like the Screen Actor's Guild dictates that its members must be paid more for projects involving subtly and/or nonverbal emoting.
It is possible to make a child understand that a character who was abandoned by his mother is upset about suddenly having a younger brother whom his mother chose NOT to give away without resorting to this:

"I don't want a little brother, you guys! I want my mom!"
Absence of original thought is the most likely cause of such lapses. I point to the liberal use of phases like "let's go you guys" and "c'mon" as evidence of their general lack of ideas.
You can even see its effects in plot logic (or rather, the lack of plot logic). They knew, from the first film, that there had to be an "evil" corporate character who wanted to capture and sell Willy, so in the sequel there's the obligatory douchebag: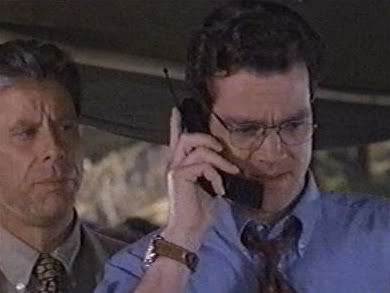 "What? My kids want a bedtime story? Sell them. I don't need this shit."
…who not only causes the oil spill threatening the whales (through negligence) but also sets up an elaborate and expensive trap for them so he can sell them to an aquarium or something, because apparently the ocean being on fire wasn't dramatic enough on its own.
The cincher though is that they couldn't even get permission from the U.S. Coast Guard to use the organization's name in the film, no doubt because they sent the script over and some sharp cookie noticed that all adults in Free Willy 2 are complete and utter morons, even the ones who are supposed to be saving people.
Instead, the kids are impeded by bumbling idiots from the "Coastal Marine Patrol", a Coast-Guard-like outfit which is like the emergency services equivalent of the cheap brand-name knockoffs you buy from street vendors.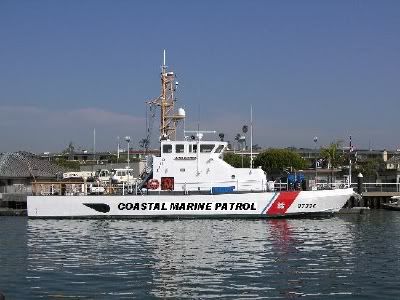 NOT the Coast Guard (we don't want to be sued for defamation)
In fact, that's pretty much what Free Willy 2 is. Despite preserving the title and characters, it's just a cheap knockoff of its own franchise. This is kind of film you'd expect to find in the cheap bin at Wal-Mart under the title "Saving Fishy the Whale: starring Antonio Sabato Jr."

Buy the Free Willy DVD 3-pack