If his filmography is anything to go by, Samuel L. Jackson will act in anything. He's appeared in no fewer than 127 productions in 37 years, which is an average of 3.5 jobs per year. The only explanation I can think of for his being so absurdly busy is that he made himself a promise that he would accept any role that came to him regardless of size, moneymaking potential, or quality. That's how we ended up with this underrated gem of a film: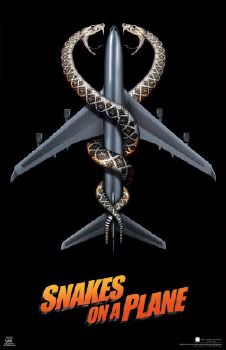 a film so simple the title doubles as the synopsis
Amazingly, the simple formula Snakes on a Plane follows turned out to be a winner. This is its mathematical expression, no doubt used in the pitch meeting for the film to tone down the immense complexity of the idea into something studio executives could understand:

snake + plane = money
In fact, this model was so successful that they're already working on a sequel, Snakes on a Plane 2: Snakes on a Train (I kid you not, that is the real title). While the odds of you making any money off the original franchise are only slightly higher than the possibility of your winning the European lottery, Samuel L. Jackson's willingness to work on everything his schedule will allow does give you the potential to cash in.


While the original filmmakers will have "Snakes on a Plane," and in fact, the whole concept of snakes on a moving vehicle firmly under copyright, they can't copyright every animal and method of getting from Point A to Point B in the world.
All you have to do is use this formula:

PEST + MODE OF TRANSPORTATION THAT'S HARD TO LEAVE = MOVIE
…and name the "hero" character you intend to offer to Mr. Jackson something other than "Neville Flynn" and you're good to go!
Observe: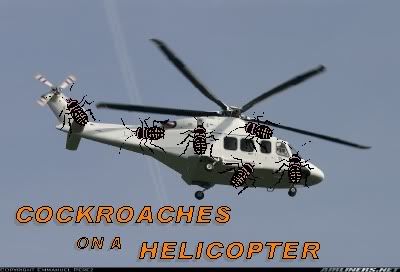 "We could set off the nuke, but it wouldn't do anything!"
Thanks to Den for this one
You never know, after the first one is a box office smash (if Transformers 2 has taught me anything, its that people are not sticklers for quality) you might be invited into the true Snakes on a Plane franchise.
By the time you've got enough money to fill your swimming pool, the sequel list after Snakes on a Plane 2: Snakes on a Train would look like this:

SNAKES ON A PLANE 3: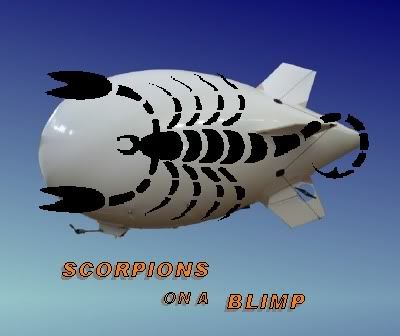 "God help us if that giant stinger gets anywhere near the huge, fragile bag of helium!"
SNAKES ON A PLANE 4: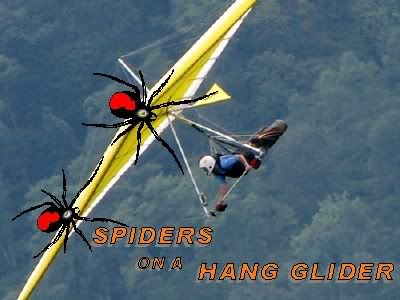 "Ew! Ew! Honey! Kill it! Quick! IT'S ON ME!!!!!"
SNAKES ON A PLANE 5: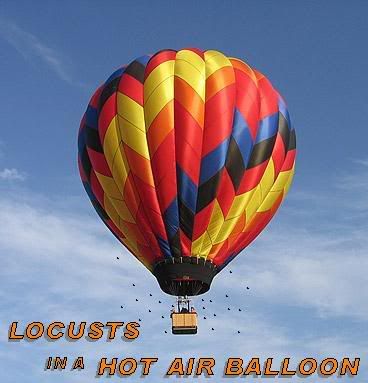 "Explain to me again why they don't just fly away?"
Thanks to Jess for this one
SNAKES ON A PLANE 6: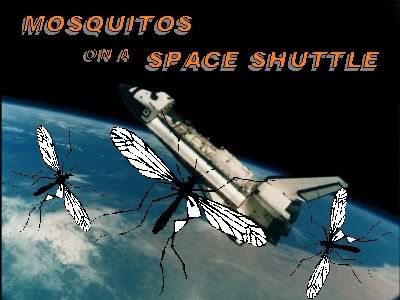 "Dear God, and they're mutated by space radiation, too!"
SNAKES ON A PLANE 7: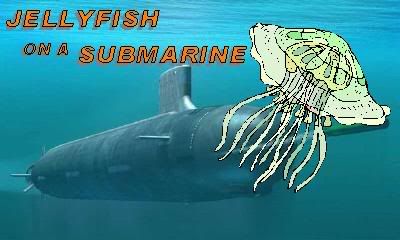 "Ahhh! Jellyfish! … and why is the submarine flooded?!"
SNAKES ON A PLANE 8: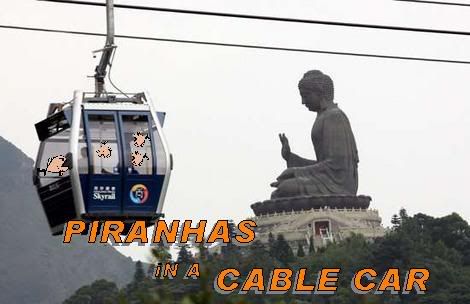 "Quick, Mary! Take off your top. It's the only way to fend them off!"
All you have to do to ensure that the franchise provides you with a steady stream of cash and enough coke to clog a vacuum cleaner, is make sure there's lots of blood, nudity, screaming, swearing, and that Samuel L. Jackson is given this line to say: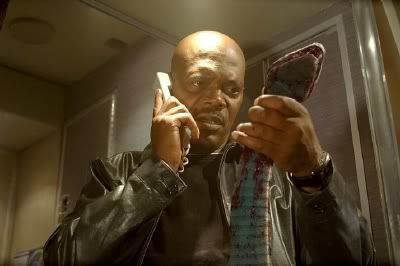 "I've had it with these motherf****** ________s on this motherf****** ________,"
…filling in the blanks with your pest and vehicle of choice.
And if, around the time that Snakes on a Plane 9: Earwigs on a Dog Sled is coming out, you start to wonder if you've contributed anything meaningful to society or the arts, just snort another line of coke and go for another swim in the money. You think too much.

Buy Snakes on a Plane on DVD