It's almost Christmastime, and if your dad is anything like my dad, you're probably out there looking around for some smash-em-up movies on DVD or BluRay
to present to the man who has everything on Santaday.
My dad's already seen this one (and given it two broken, electrocuted thumbs up), so I thought I would generously donate it to you as a gift idea.
The generic, nonjudgmental blurb for Taken would go something like this:
When his teenage daughter is kidnapped, a former spy working a security detail must plunge headfirst into the world of gangs, drugs, and prostitution to get her back.
For females and other discerning persons wondering whether to offer to watch it with dad, or trying to mentally disentangle this particular shootyfest with the litany of other, similar shootyfests you've seem, here's my more judgmental take:



Liam Neeson stars as an improbably limber retired spy who's old and washed up enough to be working as a security guard for an airheaded pop star but not old and washed up enough to prevent him from turning into a fist that walks on two legs when his whiny teenage daughter is kidnapped.

"Let's see if I can break your neck and shoot your friend at the same time."
He threatens, bullies, and/or murders half of Europe in an effort to rescue said daughter while his ex-wife and her useless new husband sit at home with the real police and twiddle their thumbs. The plot tries to be twisty and intelligent, apparently forgetting it's nothing more than an excuse for Mr. Fist to pommel, shoot, and/or torture people.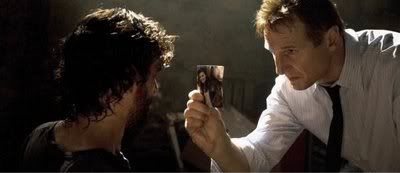 "Say something about my daughter or sex slavers bribing the French police
so I can get to the part where I hook your testicles to a car battery."
We're supposed to care whether he finds his poor helpless 16-year-old daughter, before she's sold into sexual slavery or something, but given the fact that she's:
a) stupid
b) spoiled and
c) looks 26 and acts 12…

"Daddy, there's bad mens here and I made a pee pee in my panties."
… you'd probably forget she even existed if Mr. Fist didn't keep waving her photo in everyone's faces. She's essentially just an excuse to engage in violent behavior. Her role could just as easily be filled by a puppy or a briefcase containing nuclear weapon codes.

"Daddy, help! Save me from the bad men!"
However, the cracking sound people's throats make when they meet Mr. Fist's karate hand is surprisingly satisfying, so if you've got two hours free, there are worse ways to spend it. Such as watching this movie…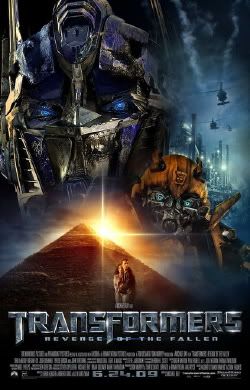 a.k.a. the second worst movie I have ever seen in my life
…which, regardless of the fact that it meets (and exceeds) the smashy criteria and would be a perfect addition to my dad's action movie collection, I will never ever pay money to purchase, even as a gift for someone who would actually like it. Sorry Dad.