When you're sitting down with someone to watch a movie, whether it be a friend, a significant other, a pet, or a family member, there's nothing better to put on than a film about dogs.
Why? Because watching a heartwarming story about friendship turns the experience from "killing a couple hours on the couch" to "bonding time."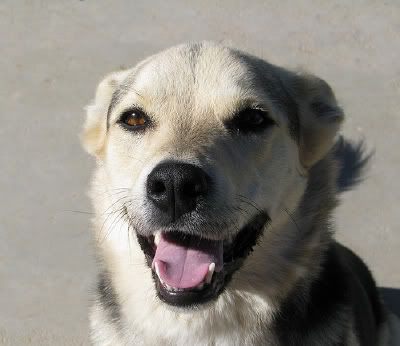 How could you look at this face and not think "yay camaraderie!"
I've ranked ten canine films based on their story and cute dog appeal, with extra ratings for sap factor (1 tree for heartwarming to 5 trees for dripping with melodrama), number of tears jerked (1 tear per sob worthy scene), and campiness (1 tent for serious, 5 tents for off the wall), which should help you decide what you're in the mood for/what your kids can handle.
So pop some popcorn, pour some drinks, flop on the couch, and prepare to cheer for the underdog!


FEATURED BREED: American Shepherd
SYNOPSIS: After being accidentally shipped to New York City, a movie dog named Bolt who thinks he really has superpowers must team up with a street smart alleycat and an unbalanced hamster to get back to Hollywood and "save" his beloved Penny.
REVIEW: Despite being relatively new, this is my all time favorite dog movie. Being animated doesn't make Bolt's performance any less impressive or his face any less cute. Sometimes hilarious, sometimes tearjerking, this movie is always entertaining and adventurous. Also, it earns major points for being about a GIRL and her dog (for once!) rather than a boy.
Buy Bolt on DVD
FEATURED BREED: Golden Retriever
SYNOPSIS: Buddy, a dog with a talent for basketball, escapes from his abusive owner and finds a new home with a grieving boy and his school basketball team.
REVIEW: Air Bud is the king of the "a boy and his dog" subgenre. Its balance of impressive real-life tricks, excellent child acting, and solid writing that manages to steer clear of the melodramatic has spawned an entire Disney straight-to-DVD franchise. Earns extra points for being Canadian.
Buy Air Bud on DVD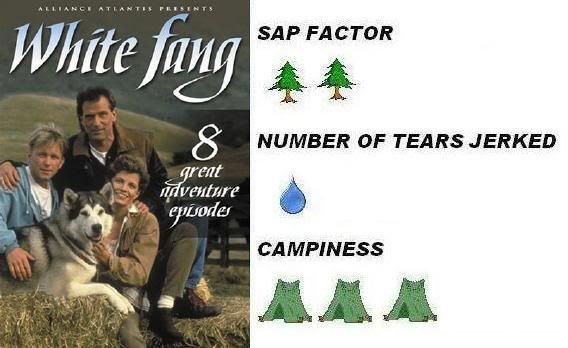 FEATURED BREED: Siberian Husky
SYNOPSIS: White Fang, a wolf hybrid, befriends an angry teenage boy whose family has recently moved to the Yukon, resulting in a series of wilderness adventures.
REVIEW: Now, I haven't seen an episode of this TV show since I was about ten, but I remember it being awesome. Matt looked a bit old for a teenager, but White Fang was gorgeous and talented and the two of them had the run of the entire Yukon. Plus, I'm pretty sure it's Canadian.
Buy White Fang: The Complete Series on DVD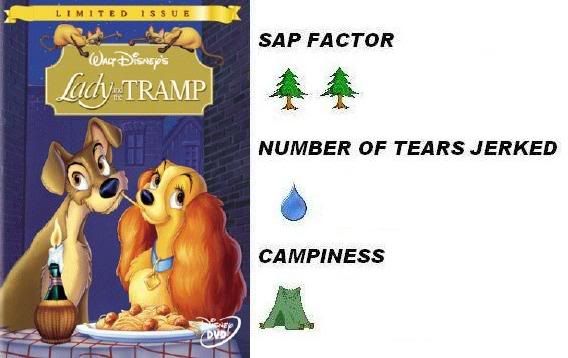 FEATURED BREED: Mutt, Cocker Spaniel
SYNOPSIS: Tramp, a ragged but charming street dog, helps spoiled Cocker Spaniel Lady fight back against two evil Siamese cats and her owners' scheming aunt after they drive her out of the house.
REVIEW: This is one of the earlier Disney animated films, but it holds up beautifully. There are approximately zero children who will recognize the "famous" actors' voice cameos among Tramp's entourage, but it doesn't matter because they were well cast. Tramp and Lady's romance is adorable and the Siamese cats are chilling – especially when they sing!
Buy Lady and the Tramp on DVD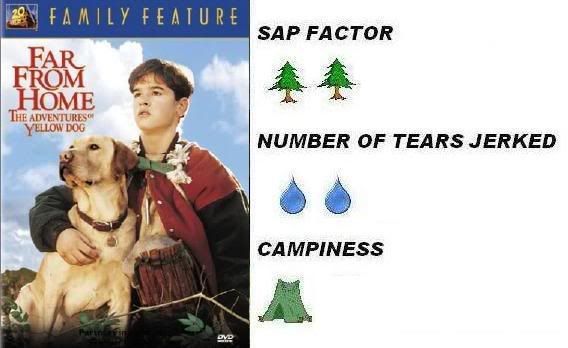 FEATURED BREED: Labrador Retriever
SYNOPSIS: A boy and his dog fight for survival in the wilds of British Columbia after surviving a shipwreck that separates them from the rest of the family.
REVIEW: This is a more serious movie with some tearjerking moments and a lot of gritty survival drama. It takes a bit of time to get going but once it does you realize just how vast and lonely the British Columbian rainforest can be. Bonus points for almost total absence of campiness and the inclusion of real survival techniques that could be educational for any kids watching.
Buy Far from Home: Adventures of Yellow Dog on DVD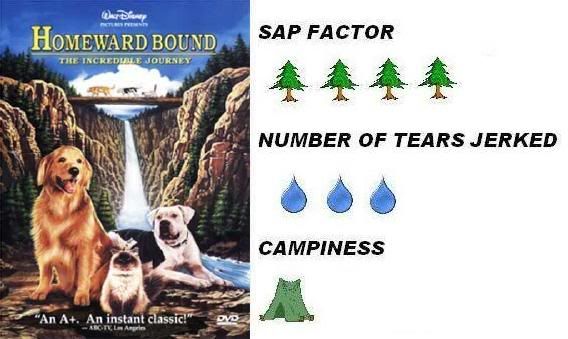 FEATURED BREED: Golden Retriever, American Bulldog
SYNOPSIS: After being left behind by their owners, Shadow, Chance, and Sassy trek hundreds of miles across the American wilderness in the hopes of reuniting with their people.
REVIEW: I'm a sucker for wilderness adventures, and this is a great one because it's based on a true story. Like any kids' movie, it's got its sappy and/or unrealistic moments, but overall it stays pretty believable. The pets talk but their lips don't move, so you don't get that unnerving feeling like you get from the "Buddies" series. They also get bonus points for including a cat character that isn't evil.
Buy Homeward Bound: The Incredible Journey on DVD
FEATURED BREED: Siberian Husky, Alaskan Malamute
SYNOPSIS: A team of twelve sled dogs is left behind at an Antarctic base with winter coming on. They fight to survive while their owner tries to drum up the money to mount a rescue.
REVIEW: The dogs in this movie never talk, despite the fact that most of their sequences have no people in them. This just makes their performance more impressive, because we get more emotional depth from them than from Paul Walker. I could have used a little less of him and a little more of the dogs, but it's still a great story, and it's inspired by actual events.
Buy Eight Below on DVD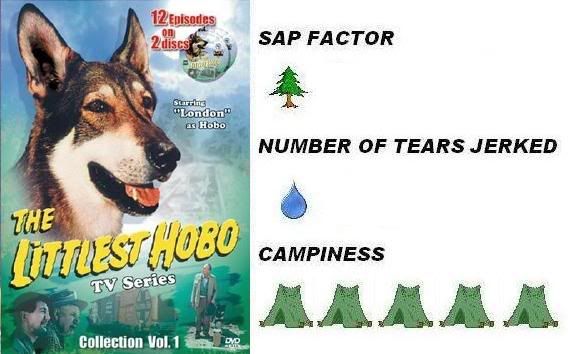 FEATURED BREED: German Shepherd
SYNOPSIS: A stray dog who travels Canada on fright trains has a knack for showing up in people's lives just when he's needed and disappearing once his work is done.
REVIEW: Campy to the extreme, this is a great little show anyway because it a) is Canadian and b) features one of the most talented acting dogs I've ever seen. London (who has various names in the show) seems to be able to do everything that people can and a lot of the things they can't. Bonus points for catchy theme song and for being available for free to Canadians online at ctv.ca.
Buy The Littlest Hobo on DVD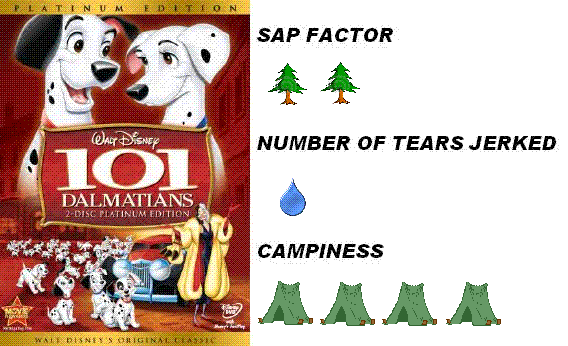 FEATURED BREED: Dalmatian (obviously)
SYNOPSIS: Pongo and Perdita, proud parents of a handful of dognapped Dalmatian puppies, chase evil chain smoker Cruella DeVille in order to free her 99 captives before they're turned into coats.
REVIEW: The Disney cartoon far outranks its live action successor for several reasons: 1) a lower camp factor 2) 100+ dogs are easier to control when they're made of pen and ink and 3) cartoon dogs are less likely to make people adopt then abandon their own Dalmatian puppy.
Buy 101 Dalmatians on DVD
FEATURED BREED: Mutt
SYNOPSIS: A ruthless dog named Charlie cons his way back to Earth after being killed, only to find redemption instead of revenge with the help of a little orphaned girl who can communicate with animals.
REVIEW: Normally I'm not a fan of organized crime or movies deliberately designed to wrest tears from children, but how can you say no to Annie and Itchy? Besides, this movie has more power than most adult redemption dramas I've seen.
Buy All Dogs Go to Heaven on DVD
So that's the top ten. Obviously there are great dog movies out there that didn't make the list for the simple reason that I haven't seen them yet. (I expect this to be the case with Balto
, Old Yeller
, and Shiloh
). Others didn't make it because there was no single entity to point to (e.g. Lassie), or the animators tried that annoying thing where the dogs' lips move when they talk (e.g. Good Boy
!), or their dogs weren't cute (e.g. Firehouse Dog
).
Just for fun, here are the top five cutest dog breeds (in my opinion, of course):

Siberian Husky, Australian Kelpie, Nova Scotia Duck Tolling Retriever, Labrador Retriever, Newfoundland Dog
Have a different top five? Why not their post names and/or pictures in the comments?