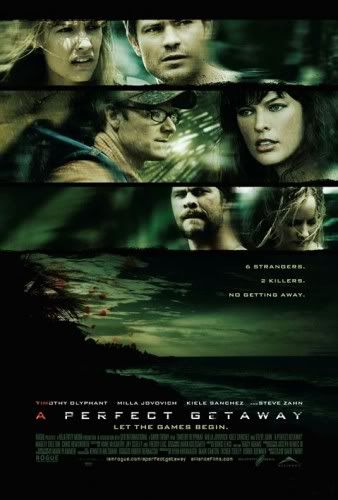 The other day, I was looking for a perfect getaway from my normal boring life. Since I couldn't find one, I opted to watch the movie instead. As you can see, it stars Timothy Olyphant, Steve Zahn, Milla Jovovitch, and three other people I've never heard of. If you squint, you might even see that it was written and directed by David Twohy.
A Perfect Getaway, for those of you who found the trailer as forgettable as everyone else I've talked to, is a thriller about an ordinary couple who go on a vacation to a secluded beach in Hawaii with two other couples and one of said couples turns out to be a pair of serial killers.
The couples are as follows (referring to the poster):
TOP ROW: Nick (Timothy Olyphant) and Gina (Kiele Sanchez)
MIDDLE ROW: Cliff (Steve Zahn) and Cydney (Milla Jovovich)
BOTTOM ROW: Kale (Chris Hemsworth) and Cleo (Marley Shelton)
I will refer to them as Tim and Gina, Steve and Milla, and Kale and Cleo. This is a mixture of real and character names and makes no sense, but just go with it.
While I wouldn't call it perfect (obviously) I did enjoy myself. Timothy Olyphant was in it, the scenery was pretty, and there were several helicopters. Only one of these factors is required in order to warrant a "not a waste of two hours" rating, so three of them rates a "pretty good."


mathematically expressed as follows: Beaches + Timothy Olyphant + Helicopters = Good
And now, on to the questions I would like to pose to this movie. They all start with "why, if" and some of them will spoil you on the ending, so I'm warning you now. You should probably wait to read the rest until after you've seen it.





Why if… Dentyne is paying you for product placement did they allow their product to be associated with serial killers and the storage of bloody human teeth?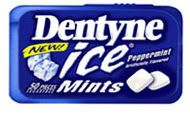 new reusable container doubles as a serial killer trophy holder
Why if… you want to surprise us do you make Kale, Cleo, Tim and Gina so obviously sketchy, thereby assuring us that the "twist" will be that they are not killers, then leave us with only ONE other possibility? (for you dimmy dim dims, that means it's Steve and Milla!)


I summon you, witches of Dathomir!! — Ooogity boogity! — I gots a big knife!
Why if… Steve and Milla were the killers the whole time did they have private conversations about being worried Tim and Gina were the killers?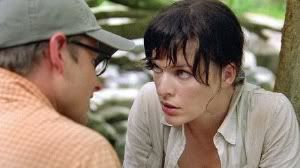 MILLA: We can't keep hiking to this beach. Those other people might be the killers!
STEVE: What, did you hit your head or something? We ARE the killers.
Why if… those guys from the store were just delivering park permits out to Steve and Milla do they lurk creepily around in the woods instead of just walking up and handing them over?

let's just camp here next to them overnight and give them the passes in the morning
Why if… Tim is a human being does he float on his back?

Unconscious people float face down. That's just how it goes.
Why if… Gina is an expert goat-gutting knife wielder, does she suddenly suck so hard at it when she's trying to keep the killers from killing her?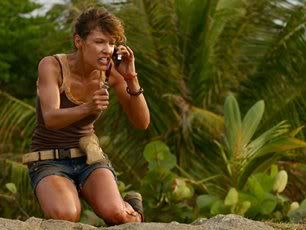 Oh God, please help me telemarketer! I forget what to do with this pointy thing!
Why if… Gina has Steve at her mercy does she stab him in the hand rather than the head?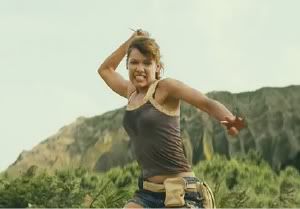 Yeeeeeaaaaaaaagggh! I'd totally kill you if the movie didn't have 20 minutes left to fill!
Why if…. Steve is such an amazing shot that he can hit six college guys in quick succession before they can jump him, does he fail so utterly at hitting Gina with the million bullets he shoots at her?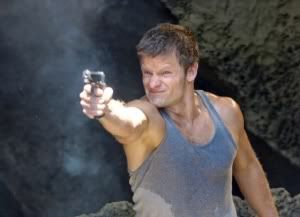 What are you, bullet resistant?! Just die already!
Why if… Tim was a spec ops soldier, isn't he suspicious or ninjalike until AFTER he is shot in the head?

a little of this a bit earlier would have been helpful
Why if… Steve wanted to go on killing people like serial killers are wont to, does he beg Tim to shoot him during their standoff like he and Tim have been mortal enemies their entire lives and he wants nothing more than to turn him to the dark side?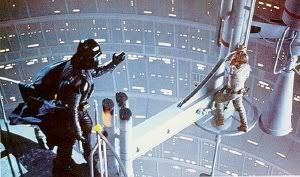 STEVE: Tim I am your father.
TIM: Nooooooo!
Why if… the Kauai police department is well funded enough to have helicopters and snipers that can shoot from helicopters, have they not done the course that teaches them not to take kill shots on the orders of some random lady they picked up on a beach?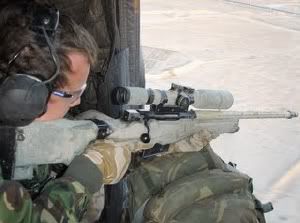 shoot that one? the one with the tank top? okie dokie… BLAM! …hey who are you, anyway?
The answer to all of these questions is, of course:
Because if he/she/it didn't, the story wouldn't work.
Seriously though, if you really try hard enough, you can come up with reasonable answers to most of these questions, but the fact is: we (the audience) shouldn't be asking them. If we are, it means the movie is broken.
It's a shame. I really enjoyed A Perfect Getaway, even with these faults, which means if it didn't have them, it wouldn't have been just "good but forgettable" but "great!"

Buy A Perfect Getaway on DVD