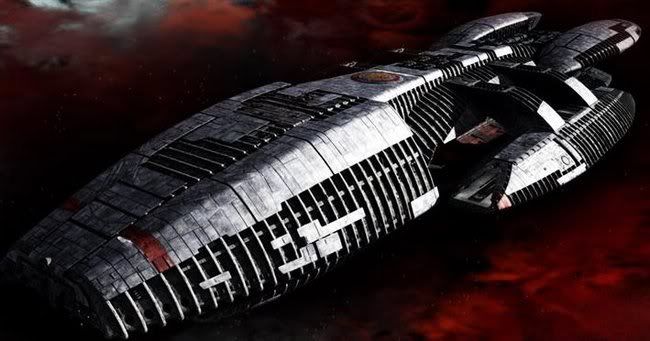 It's really hard for me to hold a pen, so I'm only going to say this once…
It all started when Starbuck came back…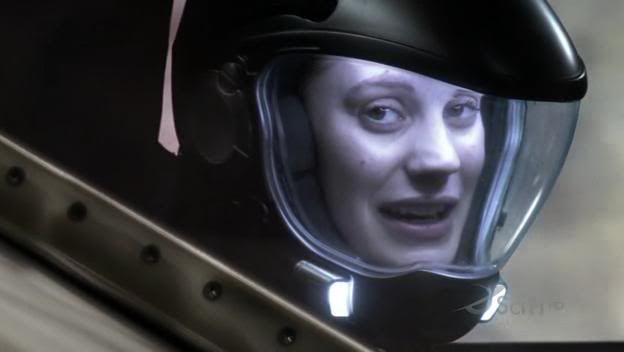 Oh, hi Kara. Welcome back. It's been a while. What? Oh. It hasn't? Six hours you say? Hmm. Have you checked your tapes? Blank? Hmm. Did they record six hours worth of static? I watched a movie one time where that helped.

Actually, you should get on that, Tyrol. The deck crews all know they're supposed to hurry up and fix the fighters. They don't need you to yell the completely obvious at them. It would probably actually go faster if you picked up a wrench yourself once in a while. Just a thought.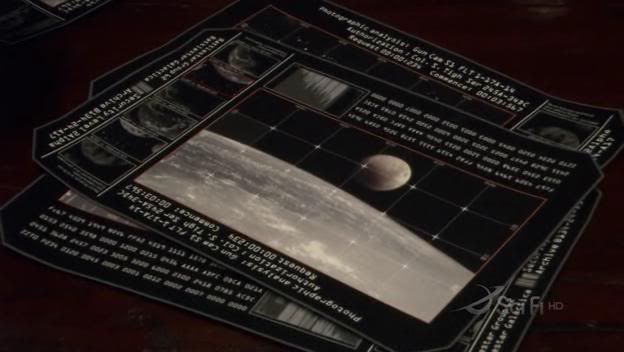 Wow, Kara. You know where Earth is? That's so cool! I– oops. The bosses don't believe you. They say you're a Cylon. Have you noticed they've been really cranky lately? Lee, can you try and do something about that? Lee?

Can you stop hugging her for a second!? I'm trying to talk to you!
Okay, so Roslin and Adama are cranky. So what? They've got an excuse. Roslin's dying again and people Adama loves keep getting killed. But you, Gaeta, what are you, PMSing? Stop being so bitchy.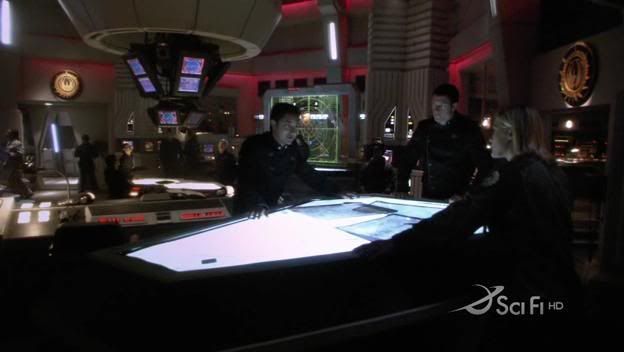 Oh, good. Helo, there you are. Finally, someone who talks sense. Hey where's your baby, anyway? She's cute and–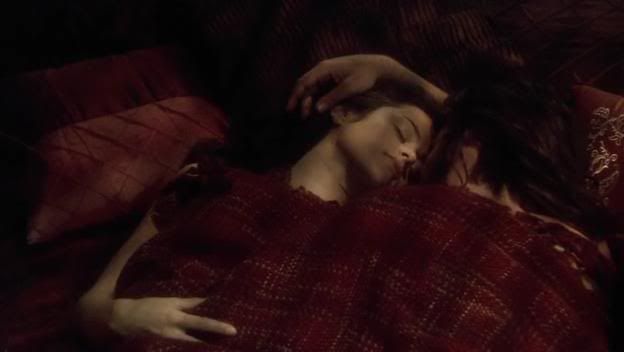 Hey! Where did you find that compartment! Who said you could do that in my compartment! Stop that right now!

No, sorry, Kara, I will not jump where you tell me to. Why? Because Roslin and Adama think you're a Cylon and Cylons are ALL BAD. Right? Am I right?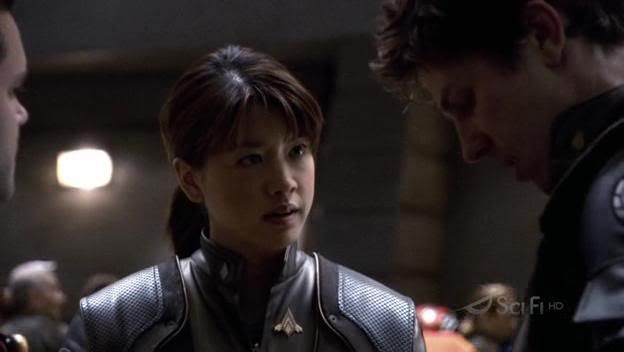 Oh. Sorry, Athena. Yeah, no, I didn't mean you. No offense or anything. All CYLONS EXCEPT ATHENA ARE BAD.

What was that, Sam? No, I didn't mean you, either. You're awesome. Good job with that Cylon fleet. How did you do that? Yeah, well and I guess your friends, too…. okay, okay, so being a Cylon doesn't mean anything anymore.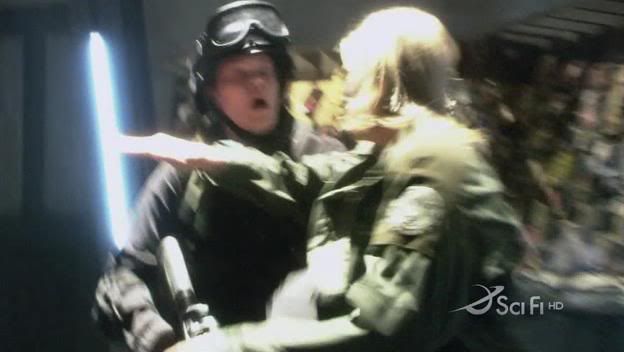 What? Wait a minute! That doesn't mean resort to violence! Woah! Eveyone! Calm the shit down!
So now Kara's going to kill Sam…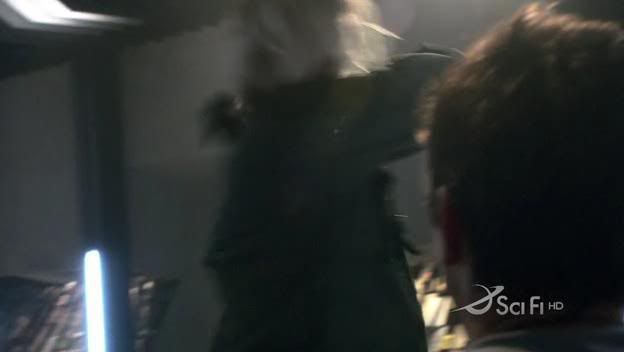 Sam, Tighe, Tyrol and Tori going to kill themselves…

crazy religion bitch is going to kill strangers…

who are going to kill Baltar…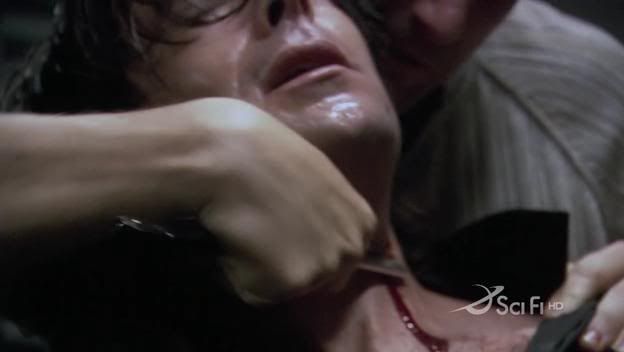 who is going to kill everyone if he gets in charge again. Sigh. And there goes Kara again.

Lee, paging Lee, can you please talk your girlfriend down (again)?
You know what? Screw ALL you guys. Give me those pictures. I'm going to this "Earth" place so I can get some freaking repairs. Have you SEEN the state of me lately? How am I supposed to get any lady ships looking like this?

Here's where the photos came from.
Buy Battlestar Galactica Stuff