I am, of course, referring to my state of mind after watching last Saturday's episode of Battlestar Galactica. This Just In: Unfinished Business Now Finished. Click below to find out why.

At the beginning, everyone hated each other.

I hate you, Lee
I hate you, Kara
Or, rather, everyone was mad at each other…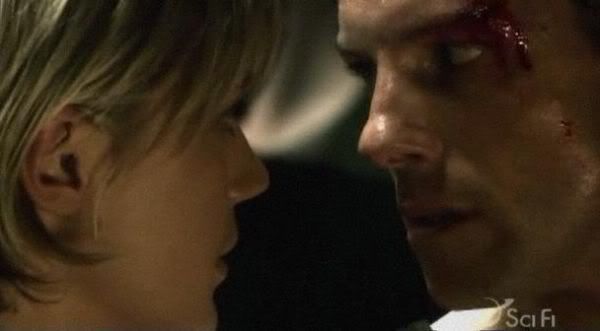 Oooooooh I hate you so much….so much that I can't stay away from you
And we're not allowed to know WHY, for the mystery of the gap year must not be penetrated. Although, it's a safe bet it has to do with this mysterious chest…

…that Starbuck actually looks HAPPY lying on (which has never happened before) so you know it's something HUGE.
As is the traditional StarbuckandAppollo method of interpersonal conflict resolution, they resort to: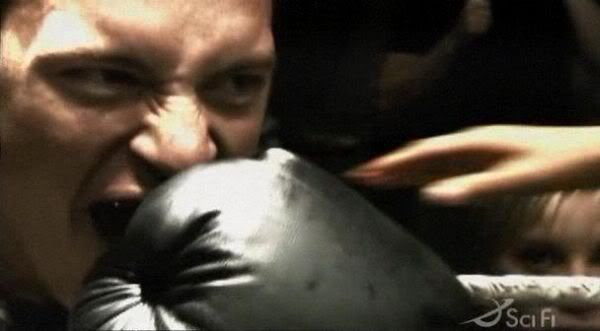 Face Punching
…to solve their problems.
But as usual, other people's pain…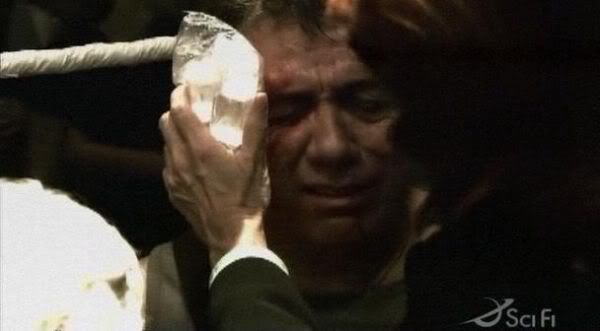 Owwwie….
….no matter how much it makes them cry for their mothers (or Roslins), just doesn't do it.
Why not? Well, when you spend all night in the desert screwing someone…

And screaming at the top of your lungs that you love them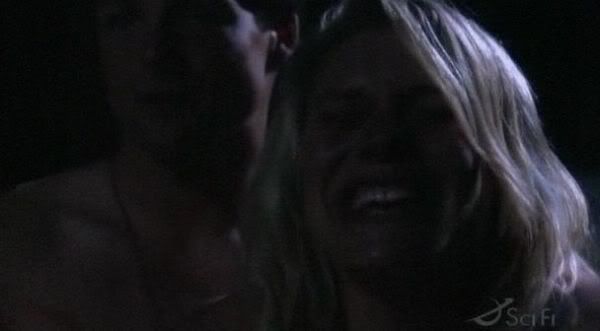 And listening to them scream at the top of
their
lungs that they love
you
You assume that it's possible the next day has a marriage in it. Especially if the two of you have spent the last x number of years stamping down hard on your passion for one another.
However, you would also assume that said wedding would involve, oh, say, YOU!

Sorry Lee, it was really dark this morning and I thought he was you
And when it doesn't, you have every right to be filled with homicidal rage, get depressed, and take your sorrows out on noodles.
Especially when retaliation ploy causes you even MORE pain…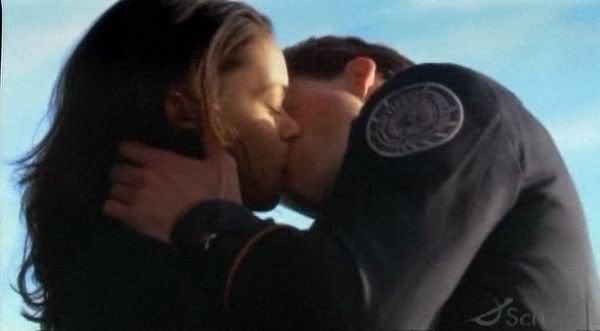 I now pronounce you man and THAT
And Starbuck's mad because she screws everything up on purpose.
So really, the only thing for a thing like that is to hit EACH OTHER in the face….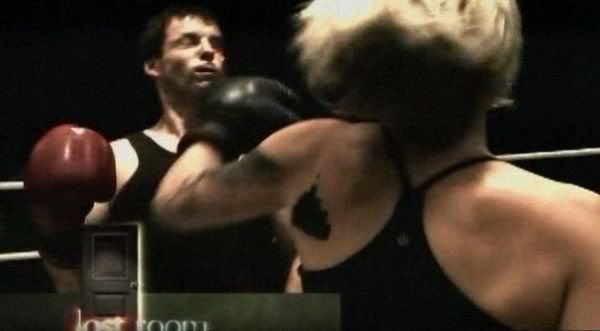 I love you, godsdammit! Why doesn't this ever WORK!
….repeatedly, and very very hard.
And once it's all over….

I missed you…specifically the parts after we fight
….all is right with the world. (Except if you're Dee or Anders)
….until they start all over again. But that's StarbuckandApollo. They're like binary black holes, getting sucked toward each other whilst destroying everything around them.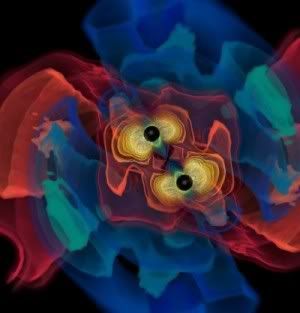 I looove you….DESTROY! DESTROY!!!
Buy Battlestar Galactica Stuff